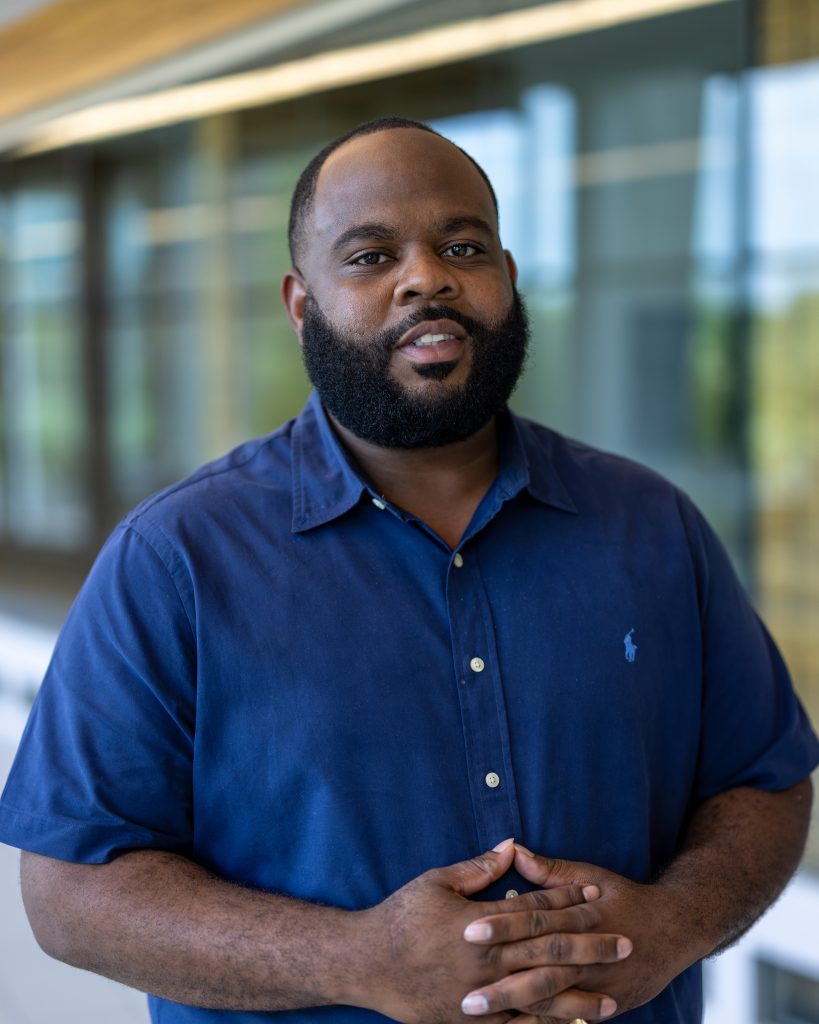 Clark State College has named Quinton Alstork as head coach of the men's basketball team. Alstork began his coaching career in 2009. He was assistant coach for the boys' varsity basketball team at Trotwood-Madison High School prior to joining the Clark State team as assistant coach in 2022. He holds a Bachelor of Science degree in theology from the North Carolina School of Theology.
"We are very excited to bring Quinton on board as our new Men's Basketball Coach," said Nazarae Butler, director of athletics and student life at Clark State. "Quinton – also known as Coach Q – brings years of coaching and leading young men in this role including previously serving as an assistant coach for our men's basketball team. Quinton is a firm believer that the game of basketball is a tool and operates from a holistic lens. We look forward to his leadership and commitment to our student athletes."
Alstork has served as assistant coach of the Clark State men's basketball team since 2022. In that role he encouraged team members to become stronger, more agile athletes and more successful competitors through focus, effective training and proper nutrition; collaborated with the head coach to plan and coordinate practice sessions; maximized physical talent of team through quality teaching and coaching; motivated and encouraged student athletes to make best effort during practices and games; assessed player abilities and assigned positions according to individual strengths; ran drills and fitness circuits to improve athletes' coordination and skills; attended events of prospective players, met with families and presented recruitment proposals; built strong media and community relationships through positive interaction and communication in support of sports program.
"Our staff has recruited a ton of players this year," said Alstork. "We have players coming in from Columbus, Louisville, Georgia, Indianapolis and Dayton. We are going to rely on transfer players like Will Hill, Chris Hebort returning players Maurico Diaz and Giovanni Roberts to lead this group. We are also hoping to land a duo of 6'7" transfer forwards."
Alstork said his goals for the players is simple: he wants them to leave better men than they were coming in. He wants the team to be more competitive in the league and himself to be a great leader and role model to students at Clark State.
"I think Ultimately, we want our players to excel in the classroom, perform and produce on the basketball court but the main goal is to graduate all of our players," he said. "We want all our players to go on and continue their academic and athletic careers at their desired schools. We have put together a great coaching staff and a great group of you men."