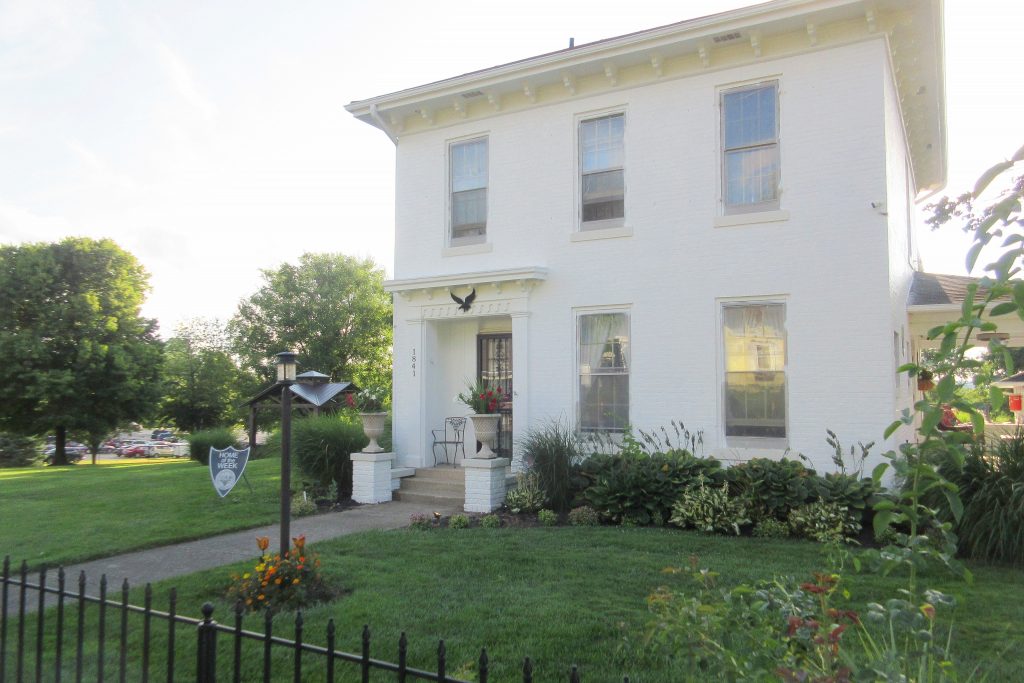 Aaron and Tammy Toops, 1841 St. Paris Pike, are the final winners of the Springfield Community Beautification Committee Home of the Week Award this season, according to Chairman Marianne L. Nave and Co-Chairman W. Duane Sims. This property was chosen by CBC Member/Judges Cecily Morrow and Betty Jones.
The CBC conducted its 58th annual Home Beautification Contest this summer and twelve Home of the Week winners were selected from those persons entered in the citywide contest.
Aaron and Tammy Toops have an elegant and attractive historic home with colorful plantings around the entire property. They will receive a CBC first year Shield Award and a Home of the Week Award this year. The public CBC Awards Presentation will be Sunday, October 8th at 2 PM, at the Courtyard by Marriott-Downtown Springfield. Everyone is invited to attend!
To suggest a business for beautification recognition, contact Marianne Nave at (937) 323-5865 immediately. Businesses along the periphery of the city can also be considered for special awards.