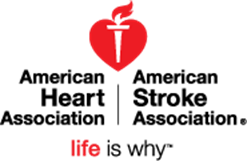 "Heart of the Derby" to Honor Heart and Stroke Survivors
23rd Annual Benefit Scheduled for March 24th at Sinclair Community College
DAYTON, February 27, 2018– The Miami Valley Division of the American Heart Association will host hundreds of local guests and honor those who lives have been affected by cardiovascular diseases, at its 23rd annual Heart Ball on Saturday, March 24, 2018 beginning at 6 pm at the Sinclair Community College David H. Ponitz Center in Dayton.  More than 400 guests will join event chair Mary Garman of Good Samaritan Hospital to celebrate the extraordinary impact of American Heart Association funded research during this "Heart of the Derby" themed event.
"The Heart Ball is an exciting event that represents an opportunity for everyone to support the American Heart Association and celebrate the lifesaving mission on one extraordinary night!" said Garman, the chief operating officer for Good Samaritan Hospital. "I'm excited to chair this year and invite everyone to join me in their finest derby inspired hats and enjoy one of our community's premier parties for a cause."
The 2018 Dayton Heart Ball theme "Heart of the Derby" invites guests to wear derby style clothing and hats, experience authentic southern fare and celebrate a hoof stomping, hands full of hope celebration in support of the American Heart Association lifesaving mission.  Guests will enjoy a night of fine dining, live and silent auctions and dancing to live entertainment. Proceeds from the special appeal will benefit children with heart disease and help educate children and families about living healthier lifestyles.  Black tie is optional and complimentary wine will be provided.
Tickets are $150 per person or $250 per person for a patron ticket that includes recognition in the program booklet. Proceeds support the association's research, education, and advocacy programs throughout the Miami Valley, including research at Wright State University, Boonshoft School of Medicine, fitness programs in area schools, CPR training and public health advocacy campaigns.
The 2018 Heart Ball signature sponsor is Premier Health. It is locally sponsored by The Heart Institute of Dayton, Fifth Third Bank, Premier Health Network, Life Connection of Ohio, Messer Construction, Dayton Childrens and a host of other community supporters.  Media sponsors are WDTN-TV, WBDT-TV, B94.5 FM, Big 106.5, and The Dayton Daily News. The Heart Ball will be emceed by Brooke Moore of WDTN.
For more information, tickets, or corporate sponsorship, log on to daytonheartball.heart.org or contact Sybil Martin at 937-401-4866.
About the American Heart Association
The American Heart Association is devoted to saving people from heart disease and stroke – America's No. 1 and No. 5 killers. We team with millions of volunteers to fund innovative research, fight for stronger public health policies, and provide lifesaving tools and information to prevent and treat these diseases. The Dallas-based association is the nation's oldest and largest voluntary organization dedicated to fighting heart disease and stroke. To learn more or to get involved, call 1-800-AHA-USA1, visit heart.org or call any of our offices around the country.  Follow us on Facebook and Twitter.