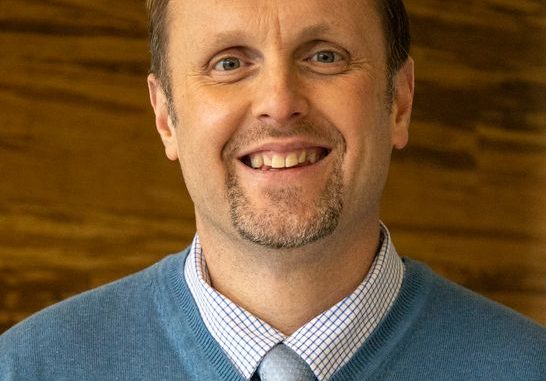 Clark State College's vice president of student affairs, Dr. Dawayne Kirkman, will be a featured presenter at The Springfield Museum of Art's third Community Conversations event at 2 p.m., Saturday, January 8. The speaker series is coordinated with the exhibition of BLACK LIFE as subject MATTER II.
The Community Conversations topic will focus on Community Building.
Joining Kirkman as co-presenter is Dwayne Daniel, a featured artist in BLACK LIFE as subject MATTER II and an assistant professor of fine and performing arts at Central State University.
Kirkman said he aspires to live by the motto: "The teacher should be the leading learner."
"As I have lived my life, I continue to learn more and more about what it means to live and lead with equity and inclusion at the forefront," he said. "I feel I learned a lot by visiting this exhibition. This exhibition is important and powerful and right here in Springfield, Ohio. This is truly a wonderful opportunity to see this exhibit…as well as have a community conversation."
Kirkman, a native of rural Kentucky, was the first male in his family to graduate from high school and the first person in his family to attend and graduate from college.
"After I graduated from high school, I was accepted to, attended, and graduated from Berea College, the first interracial and coeducational college in the South," said Kirkman. "Additional experiences have helped shape my perspective, specifically being able to travel. Growing up in a town without even a stoplight, I feel that I have been fortunate to travel as well as build fellowship with people of many different cultures, ethnicities, and races. I have been forever changed by these experiences."
Kirkman said he is excited to be a part of this community conversation, and the goal is to bring Springfield together for bold conversation about race and equity.
"An important mentor of mine always leads with this sentiment: 'We Belong To Each Other!'" he said. "I wholeheartedly believe that be true, and I try to live my life with that spirit—now more than ever as need to move forward together in 2022."
Amy Korpieski, education coordinator at the Springfield Museum of Art said the museum offers neutral ground where people can be open to different experiences.
She said Kirkman representing Clark State where so many community members have connections, and Daniel representing Central State University, were a natural fit to share their stories and inspire conversation.
The Community Conversations are guided by questions from Talking About Race, an online resource from the Smithsonian National Museum of African American History and Culture.
Museum staff moderate and invite voices from all participants while keeping the conversation focused on a productive, never harmful, exchange of ideas and experiences.
The events take place in the main gallery, amidst the artwork and in an informal setting. The conversation will also be streamed and recorded. The anticipated length is 45 to 60 minutes for the conversation with time afterward in the gallery.
Free and open to the public, Community Conversations: Community Building will be held both online and in person at the Springfield Museum of Art, 107 Cliff Park Road, Springfield.
Registration for the online streaming is available at: https://us06web.zoom.us/webinar/register/WN_ulMs3MG9T8eklt_I72M3-w