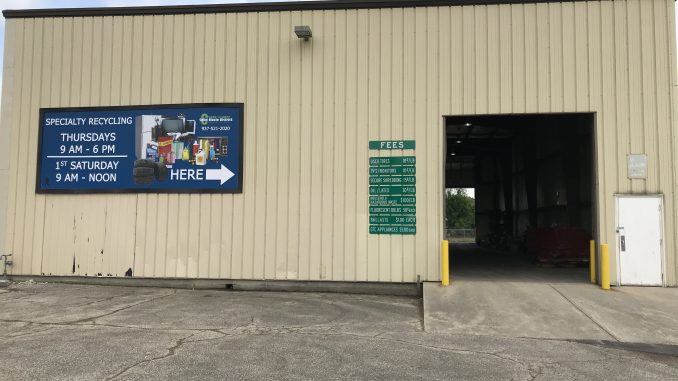 The Clark County Solid Waste District's West Recycling Station has moved next door to 1620 W. Main St., Springfield.
The station was previously located at the Solid Waste District Office at 1602 W. Main St.The district has moved all recycling operations, including specialty recycling and recycling bins, to the new location.
The building at 1620 W. Main St. was purchased by Clark County in 2017 from the Clark County Land Reutilization Corp. The site was previously occupied by All Phase Electric. The total cost of the project is approximately $145,000.
The recycling bins are open to the public 24 hours a day, 7 days per week. Specialty recycling is held every Thursday from 9 a.m. to 6 p.m. and the first Saturday of each month from 9 a.m. to noon.
For more information on recycling, click here: http://32trash.org/Recycling/recycle.html