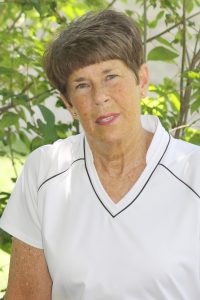 Black Rose Writing recently announced the release of "Designs on Ivy's Locket," written by Connie Chappell. Her debut mystery introduced readers to historian Wrenn Grayson. "Designs on Ivy's Locket" brings them back into the world of small-town Ohio and its combination of local charm and unexpected intrigue.
Blending history and modern-day sleuthing, Grayson's second case takes her back to the '40s to discover exactly who stole a uniquely crafted locket. It belonged to Dexter St. John, and through the pages of his tattered, travel-worn journal, Grayson uncovers three suspects and a deeply layeredfamily story that twists together death, burglary, and loyalty. As Grayson gets closer to the whereabouts of the locket, the sleepy town reveals itself to be more than an idyllic enclave, and history seems to have a way of sneaking into the present day.
Chappell is a lifelong resident of Clark County. She also writes in the literary fiction genre. Locally, her novels may be purchased at Teaberries Heart of County, Champion City Guide and Supply, and, in South Charleston, at Village Chic. Electronic versions are available through online sites. For more information visit www.conniechappell.com.