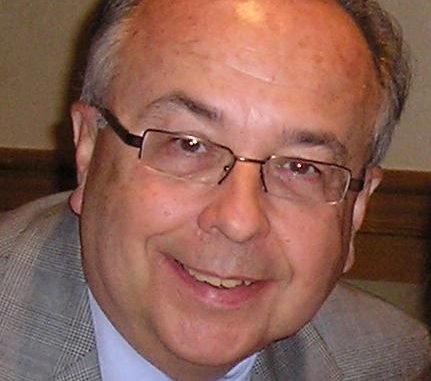 Chris Moore, Director Emeritus of the Springfield Arts Council, will present a program entitled "Now Is the Caroling Season," Sunday, December 10 at 3:00 P.M., as part of for the monthly Sanctuary Series at High St. United Methodist Church, 230 E. High St. in downtown Springfield. Admission is free, but an offering will be taken to help support the series. A reception will follow the program in The Commons at the church.
Moore, who has served as Director of Traditional Worship, organist, and choir director at High St. United Methodist since 1971, has created a program with music, images, video clips, and stories that tracks the history of caroling, long before it was associated with Christmas, as we know it today.
Among the carols featured will be information about the creation of "O, Holy Night," "I Heard the Bells on Christmas Day," "I Wonder As I Wander," and "The Huron Carol."  A carol sing-a-long is also planned as part of the program.